Comments to Proposed Rule CMS-4201-P
January 18, 2023
The Honorable Xavier Becerra, HHS Secretary
Re: Comments to Proposed Rule CMS-4201-P
As president of the American College of Physician Advisors (ACPA), I submit the following comment on behalf of our over 1,000 members nationwide. As a physician advisor for a three-hospital health system in Wisconsin, I am involved in daily interactions between our facility and Medicare Advantage plans which provide Medicare Part C coverage to our patients. On behalf of the ACPA, I wholeheartedly support CMS' proposals on utilization review management contained within CMS-4201-P. I would like to offer the following comments.
Codification of the Inpatient Coverage Criteria at 42 CFR 412.3 as a Basic Benefit
CMS proposes to codify the provisions of 42 CFR 412.3 as a basic benefit for all Medicare Advantage (MA) enrollees, requiring the MA plans to abide by the provisions of the Two Midnight Rule and associated regulations. We appreciate that this clarification "reinforces [CMS'] longstanding policy that MA organizations may only apply coverage criteria found in NCDs, LCDs, and Medicare laws." This is a welcome clarification as some MA plans have long believed they may use proprietary status criteria more restrictive than Traditional Medicare rules governing the inpatient hospital benefit. This has been a source of great confusion and burden to both providers and enrollees. It also threatens the safety of Medicare beneficiaries when an MA plan tells a hospital that inpatient hospital care is not needed, or when an MA plan requires that an inpatient only surgery be performed at an ambulatory surgery center.
MA plans often use commercial screening criteria for determining admission status, but the currently available criteria do not meet the evidentiary standard for clinical guidelines. In the Medicare Program Integrity Manual, CMS requires that guidelines that are adopted support the available evidence of general acceptance by the medical community, such as published original research in peer-reviewed medical journals, systematic reviews and meta-analyses, evidence-based consensus statements and clinical guidelines. These guidelines also prohibit the use of proprietary information which is not available to the public.
42 CFR 412.3 already provides clear guidance on the standards for inpatient admission, rendering the use of any other guideline inappropriate. CMS should prohibit the use of such commercial criteria in determining admission status. As CMS stated when the Two Midnight Rule was originally promulgated in 2013, screening criteria can only have a limited role in determining whether the beneficiary needs to stay at the hospital or can be discharged, such as "deciding whether they need to stay for a third, fourth, fifth midnight." CMS also recognized that "hospital care" encompasses what screening criteria may label as observation or inpatient criteria.
We ask that CMS clarify that the same rules regarding the start of care for determining the Two Midnight Benchmark apply, including receipt of care directed at the patient's presenting symptoms, as well as time spent at another Medicare-participating Emergency Department or hospital.
We also ask that the Two Midnight Presumption apply to MA enrollees – that absent evidence of abuse or gaming, that inpatient hospital stays of two midnights or more after formal admission not be the focus of inpatient utilization review.
Codification of the Skilled Nursing Facility (SNF) Criteria at 42 CFR 409 as a Basic Benefit
We support the usage of Traditional Medicare SNF criteria in determining coverage for MA enrollees. We ask that CMS establish a minimum number of days of initial coverage, as we have seen authorizations as short as three days which means the enrollee will receive a Notice of Medicare Non-Coverage (NOMNC) after just one day at the SNF. A minimum of seven covered days would be a reasonable timeframe, with a minimum of five days for coverage extensions. We have experienced MA plans utilizing criteria more restrictive than Traditional Medicare rules and appreciate this protection of MA enrollee access to care.
Codification of the Inpatient Rehabilitation Facility (IRF) Criteria at 42 CFR 412.622(3) as a Basic Benefit
We support the usage of Traditional Medicare IRF criteria in determining coverage for MA enrollees. We have experienced IRF denials and pressure to send enrollees to SNFs when we felt that enrollees deserved IRF-level rehabilitative care, including multi-therapy services and active management by a rehabilitation physician.
Creation of a Medicare Advantage Utilization Management (UM) Committee
We support the establishment of a requirement that MA plans have a UM Committee but would request that CMS require each MA plan to include two physicians who are employed at contracted hospitals who serve as members of that hospital's Utilization Review Committee, and thus who have experience with Medicare coverage policies.
Prohibition of Readmission Policies More Restrictive than Traditional Medicare
We support the annual review of all policies that affect coverage or access to basic or supplemental benefits. We would like to point out that some MA plans have unilaterally established readmission policies that are significantly more restrictive than the Quality Improvement Organizations' (QIO) manual guidance for review of readmissions. We ask that MA plans be prohibited from implementing any readmission review more restrictive than the manual guidance found in Chapter 4, Section 4240 of the QIO Manual. Examples of practices more restrictive than Traditional Medicare include determinations made based on information that could not be known to the attending physician from the first hospital stay, defaulting to readmission denials and requiring appeals for coverage, and requiring very short-term follow-up appointments beyond the hospital's control (hospitals do not control outpatient provider availability, or the availability to schedule appointments for night or weekend discharges).
MA Medical Director Role in Accuracy of Organization Determinations
CMS also requested comment on the role of the MA plans' medical director in ensuring accuracy of determinations. It is common to have a peer-to-peer conversation with an MA plan medical director only to find that the medical director has only received a case summary prepared by a nurse when the patient was first hospitalized. They commonly have no knowledge of the patient's subsequent hospital course and often are unaware of significant clinical details. We suggest that CMS establish that prior to issuing a medical necessity denial, the MA medical director must have direct access and responsibility to review all of the relevant information available to the MA plan. That can take the form of clinical notes uploaded by the provider, or direct Electronic Medical Record (EMR) access if the provider grants the MA plan access. They may use a nurse to screen the information first, but the medical director must have direct access to the same source information.
Requirement to Adjudicate the Requested Service based on Traditional Medicare Criteria
We support the proposed change to restrict MA plan flexibility to approve a lower-level service rather than the one requested by the member or provider. In our opinion, this flexibility has been abused by some MA plans over the years, leading to the inability of enrollees to access services at the same level as would have been available to the enrollee under Traditional Medicare.
Inclusion of Mental Health Conditions in the Emergency Medical Condition Definition at 422.113
We support the proposed, revised definition of an Emergency Medical Condition (EMC) to explicitly include mental conditions in addition to physical conditions. We also appreciate the reiteration by CMS that emergency, urgently needed, and stabilization services may not be subject to prior authorization by MA plans. We would like to point out that some MA plans frequently deny emergency services prior to stabilization on opinions of medical necessity, and that this practice is variably referred to by MA plans as prior authorization, retrospective authorization, retrospective prior authorization, medical necessity review, or a similar moniker. We ask that CMS clarify that as long as the definition of emergency medical condition at 422.113 is met, that medical necessity denials for hospital services rendered prior to stabilization of the EMC, by any label, are not allowed.
Conclusion
CMS' proposals to clarify (and codify) longstanding policies, such as coverage criteria for basic benefits for MA enrollees and prohibition of medical necessity denials for services already approved, are greatly needed to ensure consistent access to care in the MA program. In addition, we support the creation of new safeguards such as the creation of an MA UM Committee. We have offered a few additional comments that we believe will further strengthen the MA program for the future. We appreciate the opportunity to comment on these important proposals.
Sincerely,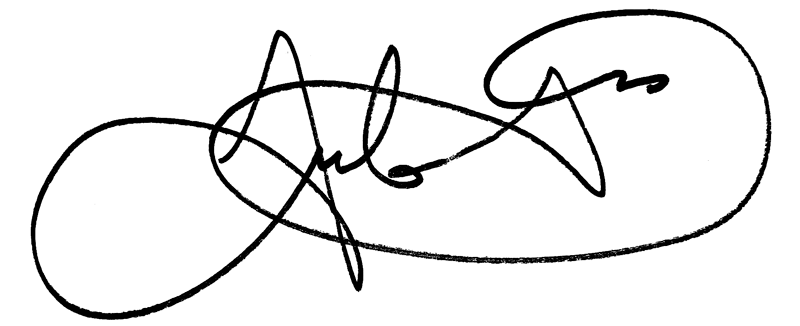 Juliet B. Ugarte Hopkins, MD
President, American College Of Physician Advisors
American College of Physician Advisors
1717 N. Naper Blvd., Suite 200-20
Naperville, IL 60563
630-599-7120